Are you tired of buying the same pairs of 9V expensive batteries and throwing them away after few days of metal hunting?
One of the best options to recycle old 18650's is to build a battery pack. With the correct BMS and number of 18650 cells your battery pack can achieve the desired operating voltage.
In this article I'm sharing the steps and the requirements for converting your metal detector to rechargeable Battery Pack.
Save money from 9V batteries purchases and expand the working time and detecting power of your Metal Detector.
The example below is for my cheap Metal Detector BOOLATEK MD4030P but the Battery Pack can be used for any detector working on 9V-12V.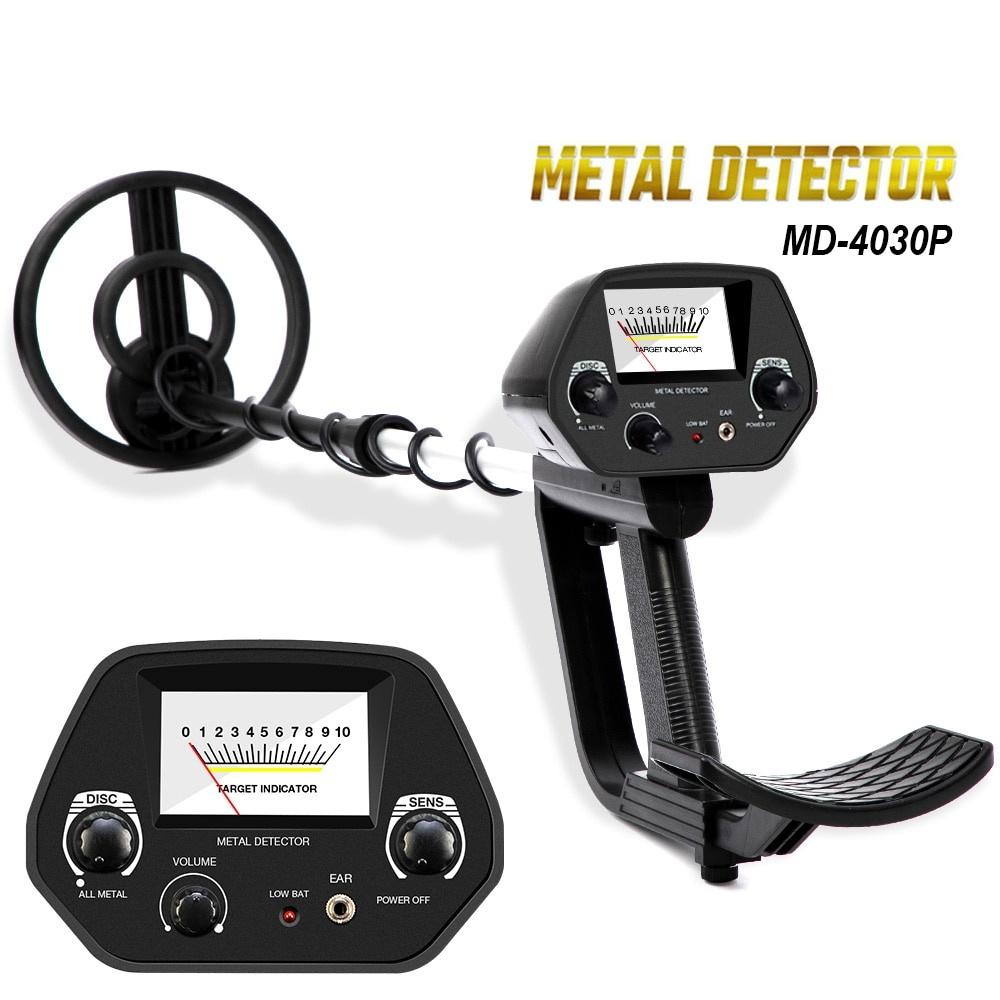 I'm using a standard 3S BMS from Aliexpress for 20A. The proper connections to the BMS are in the image below:
The Battery Pack can be charged from any 12V charger but if you are using charger with higher Amps (2A-5A) the charging time can be lowered significantly. Higher Amps = Faster Charging.
What parts you need to build your 12V DIY Battery Pack?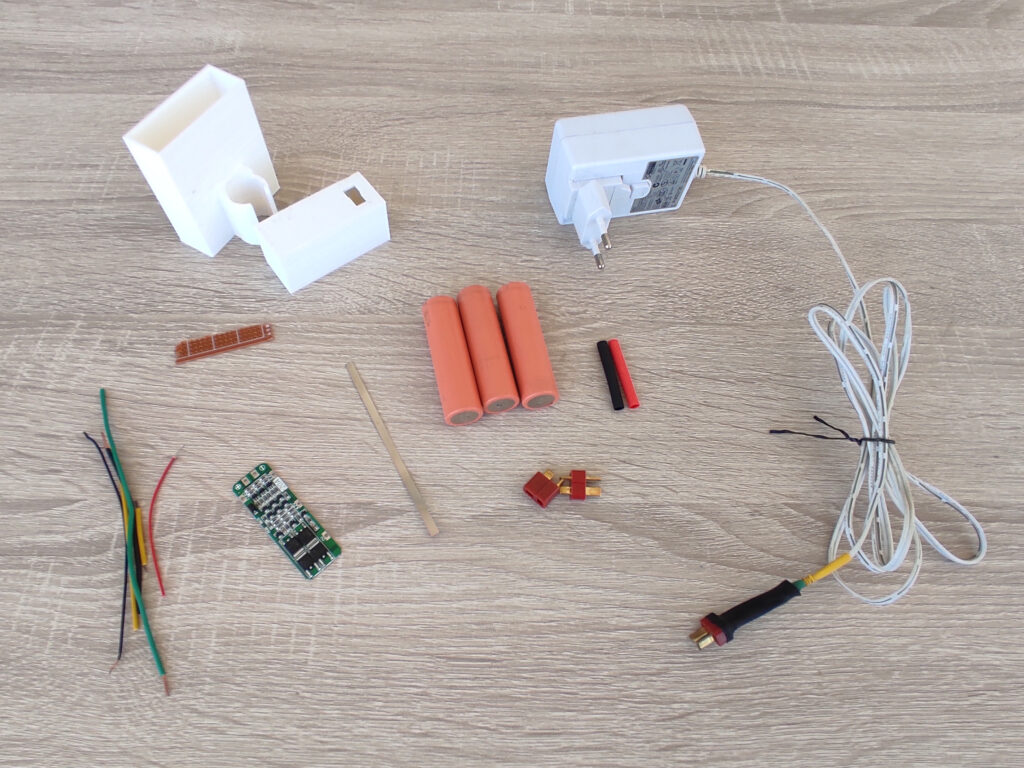 1. 3 x 18650 cells. How to recycle 18650 HERE.
2. Nickel Strips.
4. BMS 12V 3S 18650.
5. T Plug connectors – 1 x Female and 2 x Male.
6. Cables.
7. Small plastic board for isolation.
8. 3D printed case – Base and Cover – Download the files HERE – 3D Printed Battery Pack Case. You can use any non metal box with similar size. (OPTIONAL)
9. Old 12V Charger. If you don't have any you can buy a new one HERE.
What tools you need to build your 12V DIY Battery Pack?
1. Soldering Iron with Solder Wire.
3. Spot Welding Machine. (OPTIONAL)
4. Access to 3D Printer or printing on demand at recyclestein.com. (OPTIONAL)
5. Tape.
6. Glue.
7. Multi-meter.
8. Lighter (For Heat Shrink Tubing).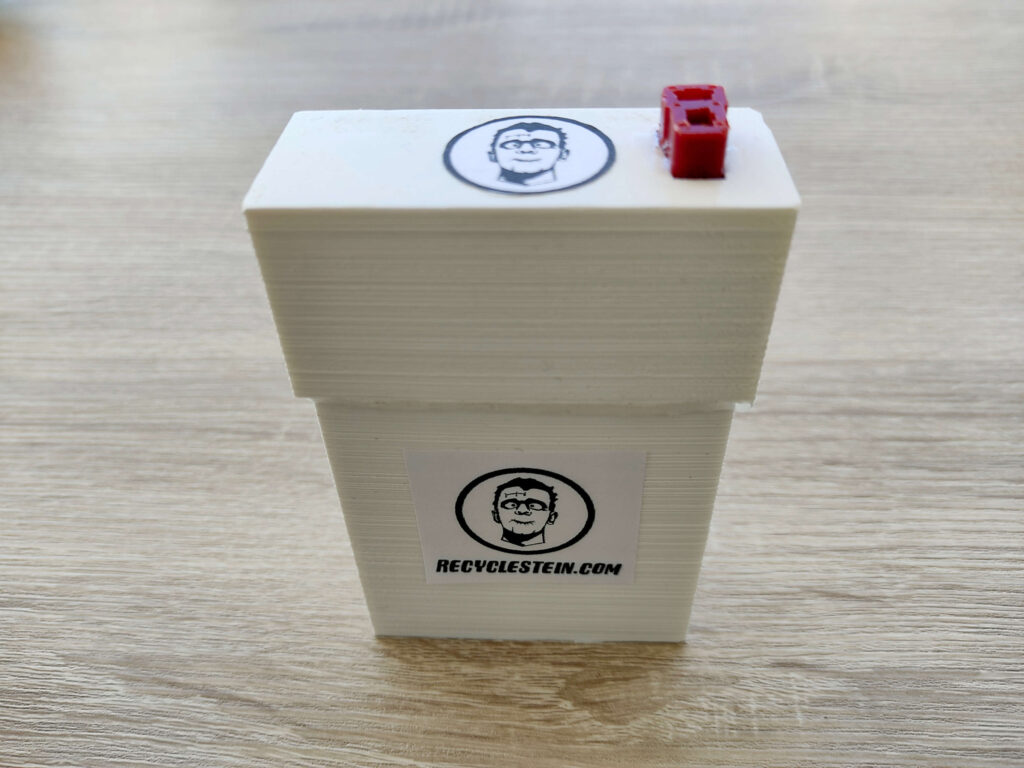 To build your own, please follow the steps from this video here:


You need to be very careful when you working with lithium cells. They store a lot of energy and you can easily start fire if you are not following standard safety rules and precautions. Lithium Polymer and Li-ion batteries are volatile. Failure to follow the below instructions may result in fire, personal injury and damage to property if charged or used improperly.
The person / group of people involving in repeating the projects presented in this website are solely responsible for their results, good, bad or whatsoever.
Subscribe
support our work with BITCOIN
1LD5oZMcpyfWJPKzDcv8RVTgVXLZvbr1RY